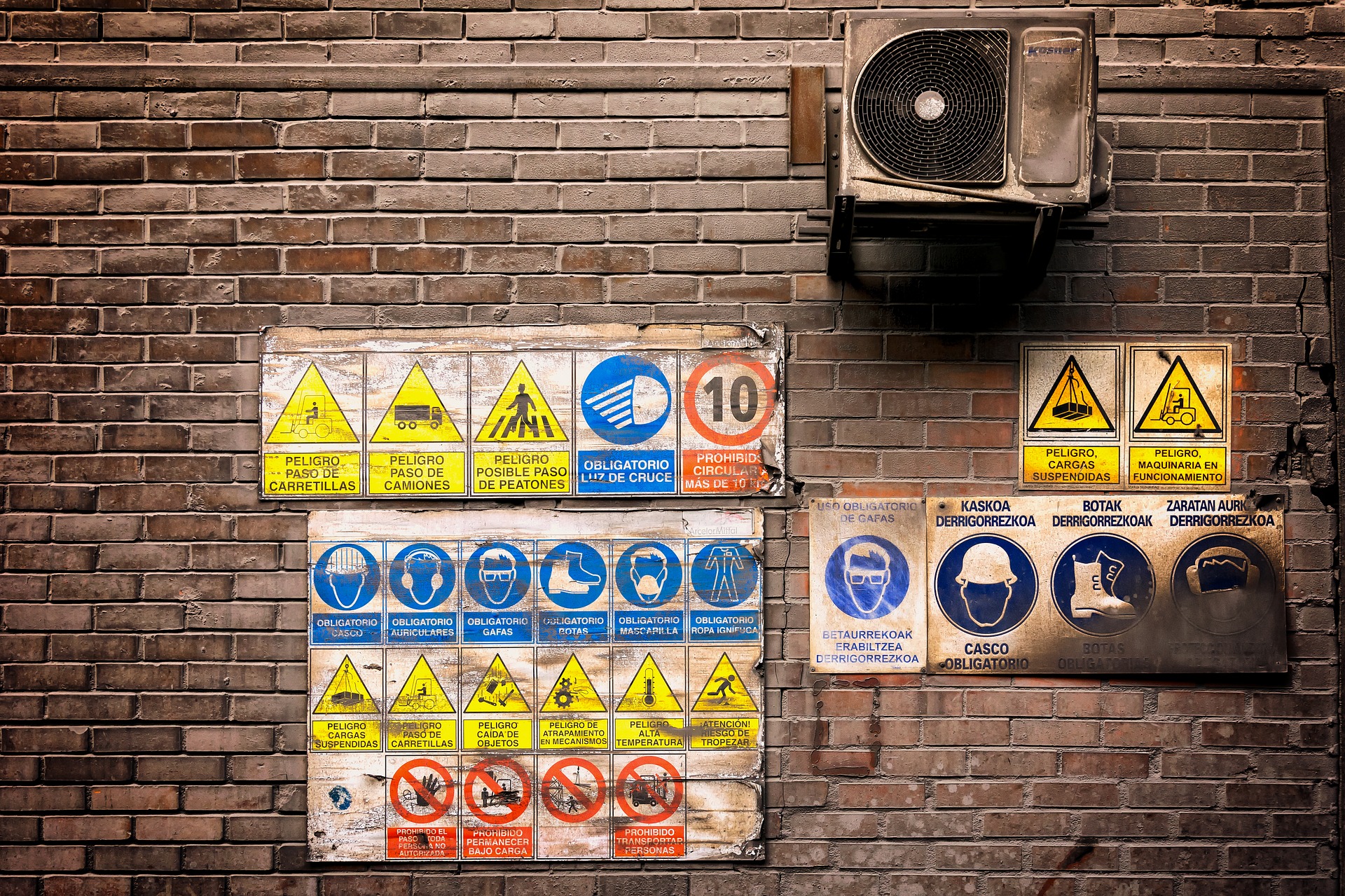 This article is from the Actu Environnement Experts Blog. 
The digital approach to industry can be found in all sectors and offers numerous benefits: anticipation, decision-making assistance, increased performance. Risk management is no exception, according to Armand Gilly of Ealico.
Industry 4.0 is the talk of the town. It promises to reinvent all company processes through digital transformation. In this context, the industrial risks management is evolving and becoming simpler, more reliable and predictive. Technical and HSE (Health, Safety and Environment) managers are the first to be affected by this phenomenon. Cloud computing, LegalTech, Cobotics, Internet of Things, artificial intelligence and deep learning are all on the agenda.
Why is risk management so complicated without digital technology?
There are many risks on industrial siteTo guard against these risks and guarantee the health and safety of workers and the protection of the environment, regulations have been drawn up and define a framework. In France, between the Environmental Code, ministerial decrees and prefectoral decrees, an industrial site is subject to more than 400,000 texts. These texts each contain numerous requirements . On average, there are 25,000 changes per year.
To keep up with this complexity, regulatory monitoring tools have been created. They complement the official texts and allow their users to be informed of developments. However, these tools are not enough. After becoming aware of the numerous regulatory obligations to be followed, it is still necessary to understand them, determine their impact and follow regulatory developments on a permanent basis.
Even today, 14% of inspections by the regional directorate for the environment, development and housing (Dreal) result in a formal notice due to non-complianceThese non-compliances can lead to accidents, financial penalties, but also to production stoppages. In 2018, there were 1,036 incidents and accidents reported by operators of sites classified for environmental protection (ICPE), an average of three per day.
:Digitalisation un a simplified daily life and  greater EHS efficiency
Although there is no such thing as "zero" industrial risk, strict compliance with regulations allows us to rely on a safety framework that has been empirically proven. New technologies help to simplify the daily work of technical and HSE managers, as well as facilitating collaboration between different stakeholders.
Among them cloud computing is the backbone of Industry 4.0, as it becomes possible to have information available anywhere and to interact between different systems. In risk management, the cloud is a central element. It is the tool that will enable data to be harmonised, processes to be made more reliable and support to be provided by outsourced expertise in a totally digital manner.
Companies have specialized in this field, also called LegalTechand simplify the use of regulations. Algorithms can now match the part of regulatory texts that directly concerns specific industrial realities on the ground. The people in charge of regulatory monitoring have a simple and intuitive experience.
Manufacturers who manage their regulatory monitoring in this way obtain immediate results: time savings, savings on production stoppages and inspections, increased reliability of the budget allocated to compliance and increased competence of their teams.
The cobotics can be a good tool to limit health and safety risks at work. This field aims to improve human-robot collaboration and may be an answer to arduous, dangerous or low value-added work. It is used in particular in industry to handle parts, or in the nuclear industry to work in areas with high levels of radiation.
The Internet of Things is closely linked to the cloud computingBy connecting industrial equipment online, it allows us to learn more about its use. Built-in sensors can be used to anticipate malfunctions.
As far as artificial intelligence is concerned, the uses will be mainly in prediction with deep learningThe algorithms will identify trends and be able to advise users on the possible consequences of their decisions or on actions to be taken to guard against any risks.
Daily support through cloud applications
Another important advantage of the use of cloud applications is the support that can be provided by the companies that publish the software solution. Until now, software publishers created software that they installed on the client company's computers and only offered maintenance and support for IT problems.
Today, some companies are both IT specialists and business specialists. The line between software and service is more porous. They offer to use their expertise on a daily basis in a much more efficient way, based on customer data. Knowledge is shared and everyone focuses on their core business. By outsourcing part of the regulatory monitoring to the specialised company, manufacturers can make significant savings on their fixed costs.
The above technologies are already operational. This is probably the best time for manufacturers to rethink the control of risks in their plants.
Expert opinion by Armand Gilly, Development Director of Ealico.