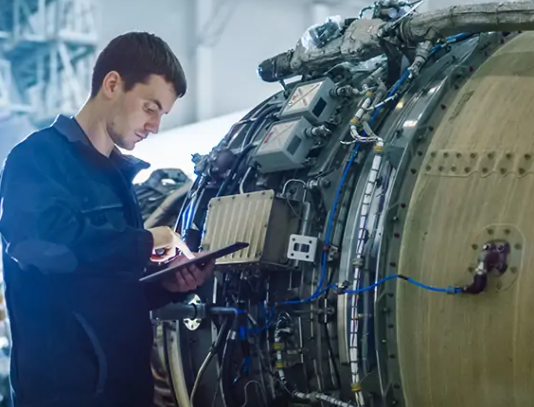 Preventive maintenance is maintenance carried out at predetermined intervals or according to prescribed criteria to identify any malfunctioning of equipment/facilities in order to minimise the risk of unexpected failures. It reduces the need for corrective maintenance.
Any type of maintenance that is not reactive (i.e. a response to a problem, faulty equipment, technology, etc.) is preventive, and there are many types of preventive maintenance that relate to different areas of a business or to a specific time.
What are they?
1 Time-based maintenance
Time-based maintenance (TbM), also known as periodic maintenance, refers to routine maintenance tasks performed on an asset at fixed time intervals, regardless of its condition.
In order to ensure the success of its business in the long term, a company must establish a preventive maintenance plan based on time. This is an important management tool that helps to prevent any technical incident due to a lack of control.
2 Usage-based maintenance
Usage-based maintenance, or UBM, is a type of counter-based preventive maintenance plan. UBM is triggered when the usage of a certain system or machine exceeds a specific usage threshold.
Whether it's a vehicle oil change or an essential part that has reached X number of hours, ensuring proper care and maintenance will ensure the long-lasting use of important equipment.
3 Predictive maintenance
Predictive maintenance consists of predicting breakdowns before they occur by analysing a history of data that indicates a malfunction. It allows a risk to be issued based on the observation of data from several sources (sensors, IOT, etc.).
4 Prescriptive maintenance 
Prescriptive maintenance uses machine learning (ML) and artificial intelligence (AI) in conjunction with IIoT to make specific recommendations for equipment maintenance. It combines technologies that analyse historical data, make assumptions, and freely test and retest data. Complex algorithms allow the software to automatically identify and learn data trends and recognise data patterns.
Prescriptive maintenance determines the potential outcomes of different actions and proposes the best approach.
There are different types of preventive maintenance, all of which are effective in identifying the first signs of a fault and minimising the risk of unexpected breakdowns.
But which one to choose?
Call on Matrix! You will take the shortest route to the most effective maintenance for your organisation.