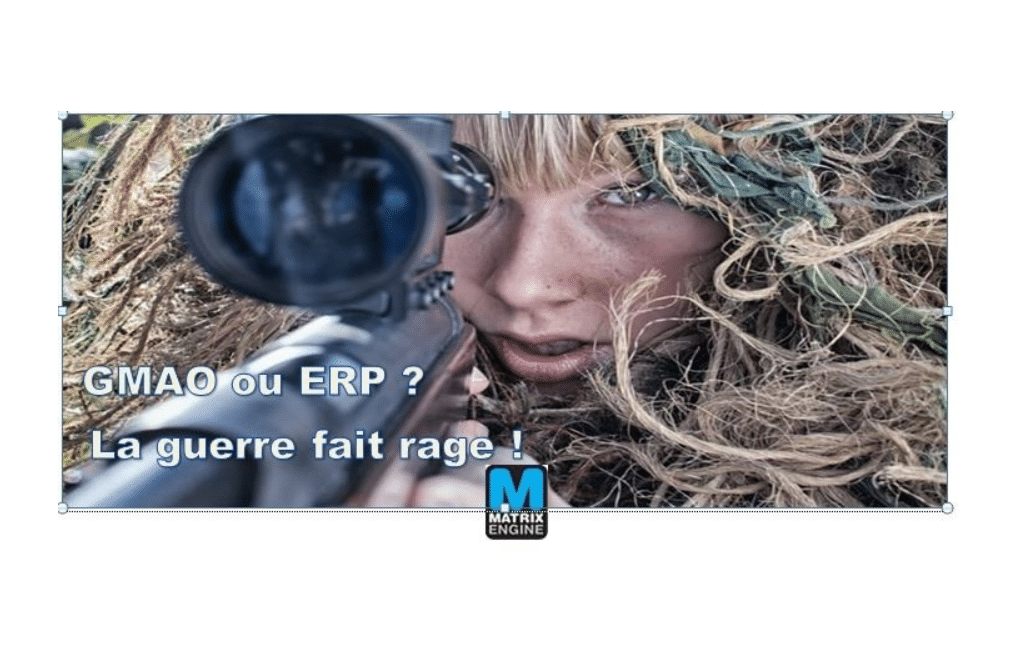 Faced with the increasing standards and performance obligations of our modern societies, the need for any production to have a computerised maintenance management tool (CMMS) is now obvious.
This growing desire on the part of companies to integrate a CMMS has led ERP publishers to develop small modules integrated into their offer, in direct competition with those of publishers specialising in maintenance.
And this is where the debate begins, because within companies we have 2 competiting visions!
The all-ERP team relies on the advantage of having a single interface to facilitate the integration and deployment of any information system within the company
The maintenance software (CMMS) team , on the other hand, invokes the lack of technical indicators arguing that those in the ERP are mainly focused on finance and do not fully meet the requirements of their business.
For Matrix, the debate is settled!
Faced with the growing need for increasingly complex indicators for predictive action on maintenance and maximum optimisation of production tools, only the wealth of diversity can help.
However the ERP publisher is not our enemy but a partner with whom we work so that our tool can be adapted to the company's methods.
This is our strength: Publishing "agile" software that is completely adaptable to the requirements of a complex and modern organisation.
Pascal Bally